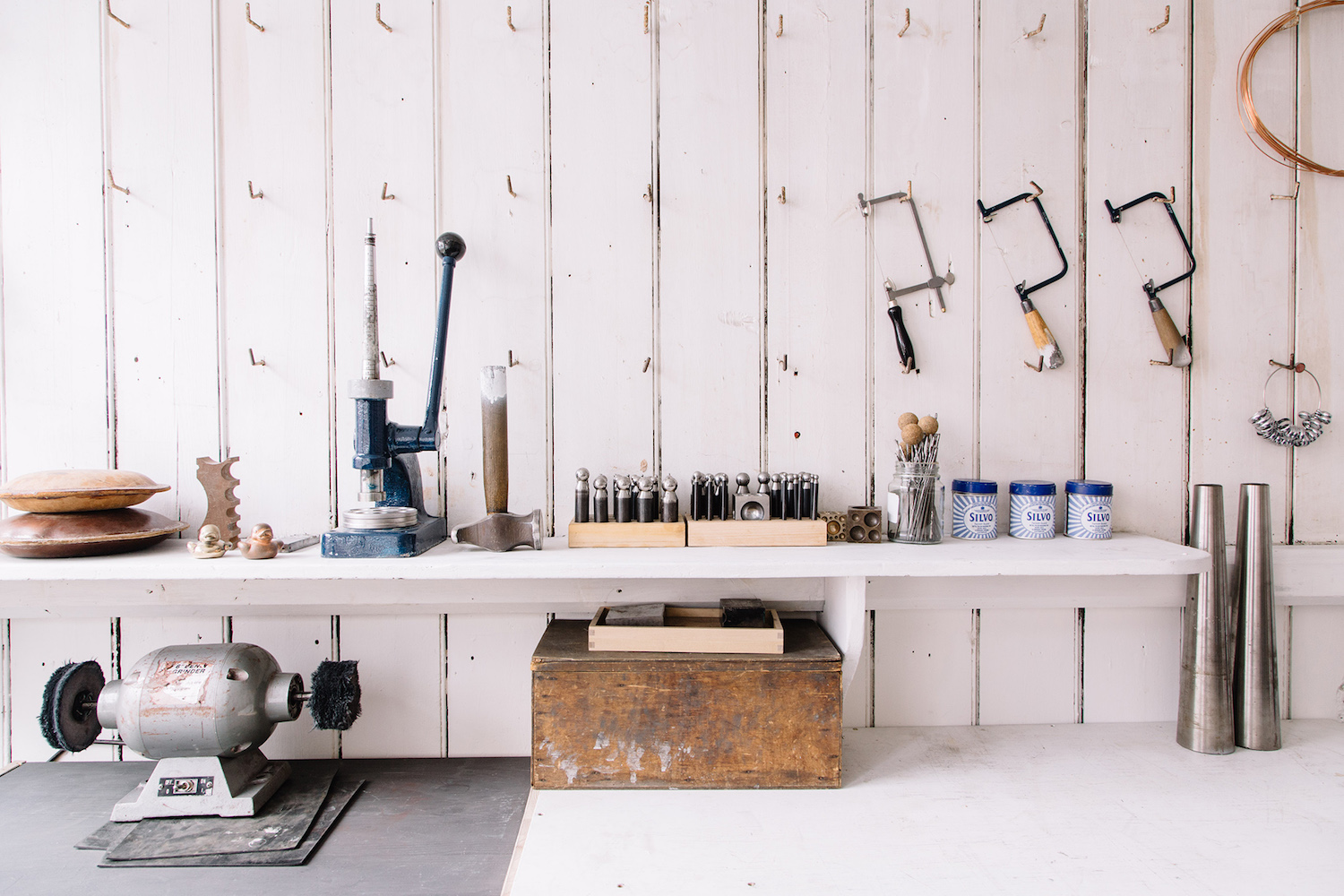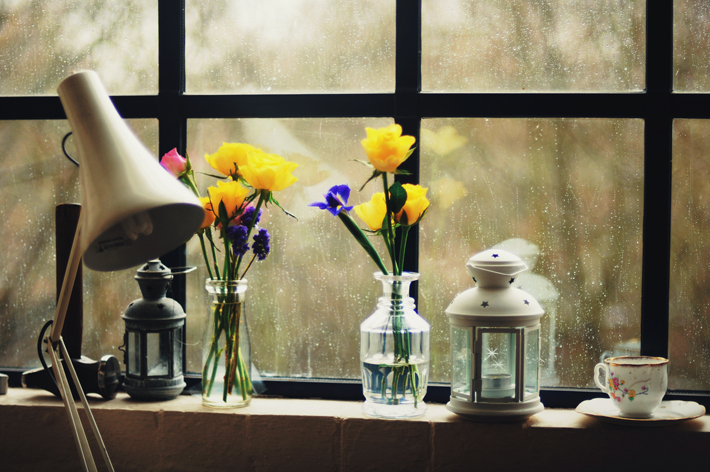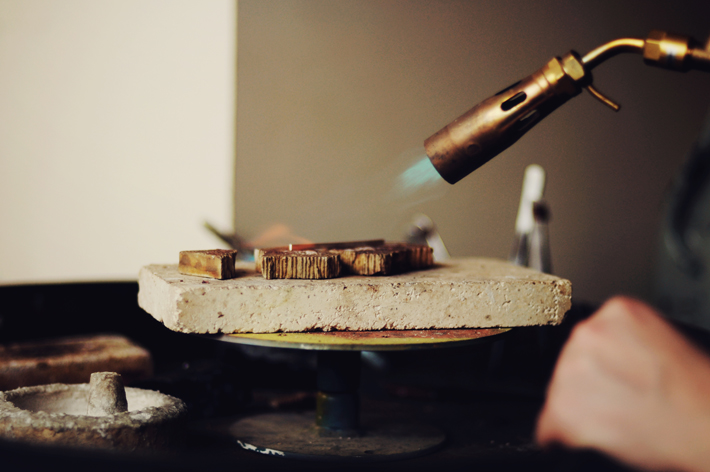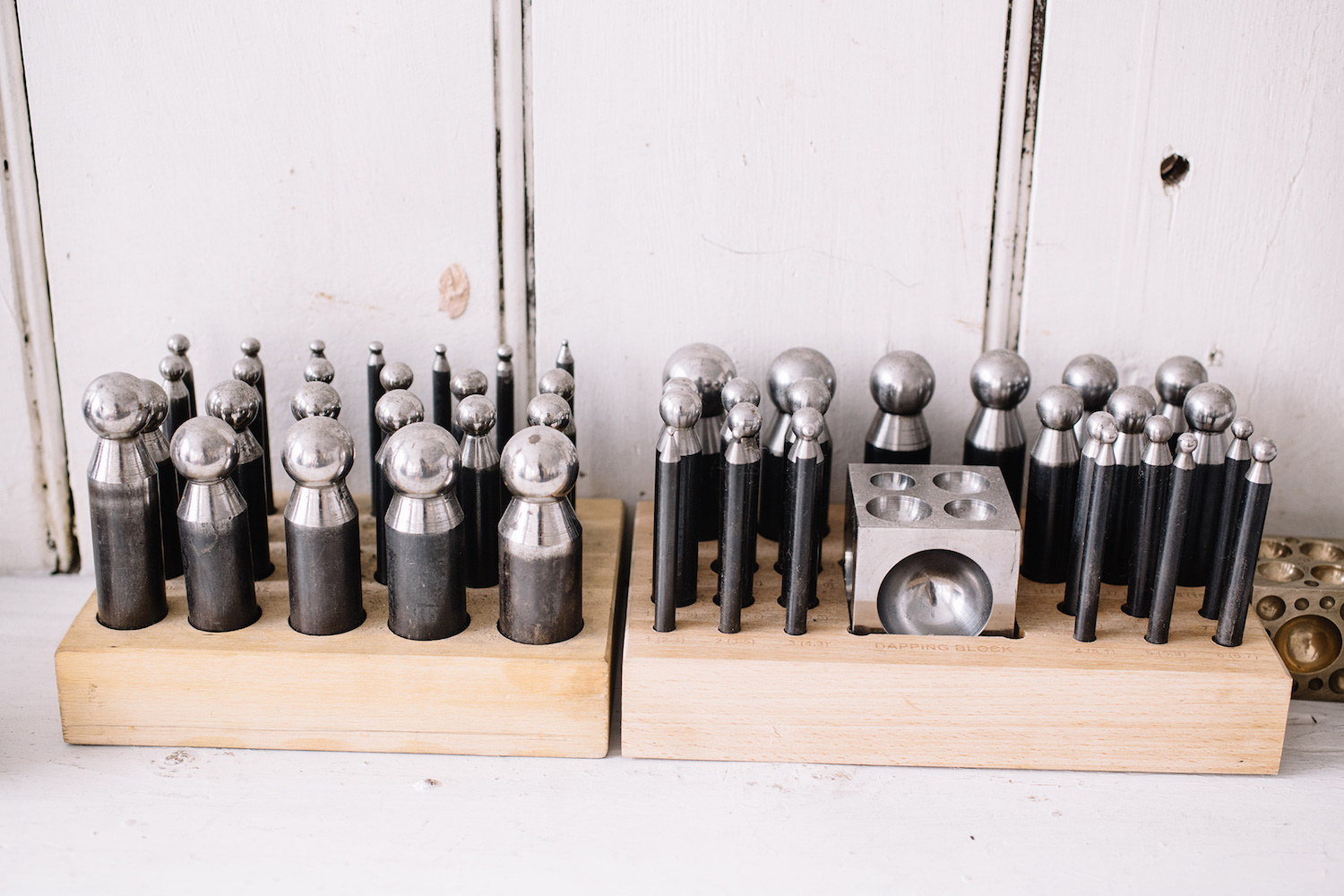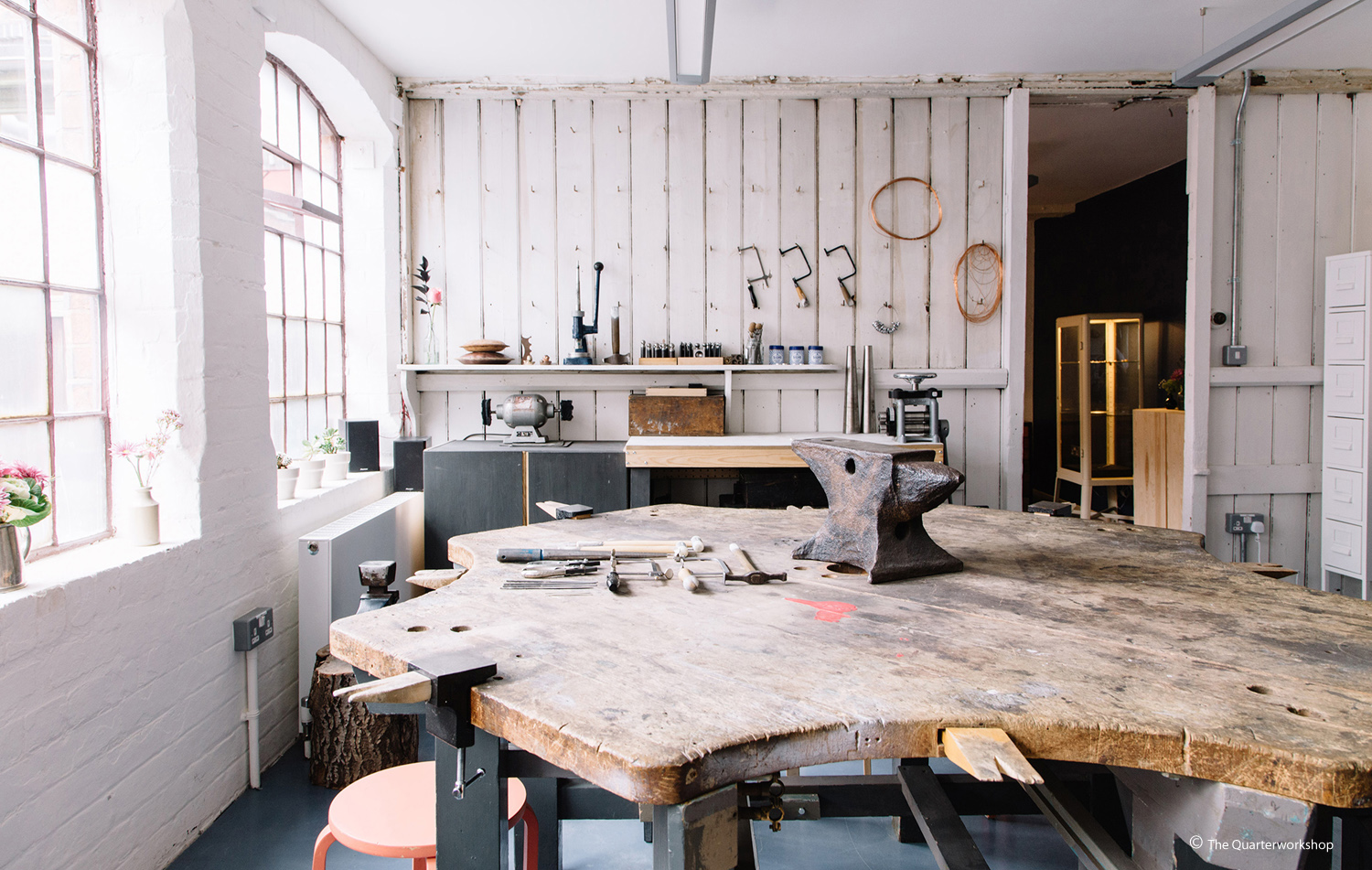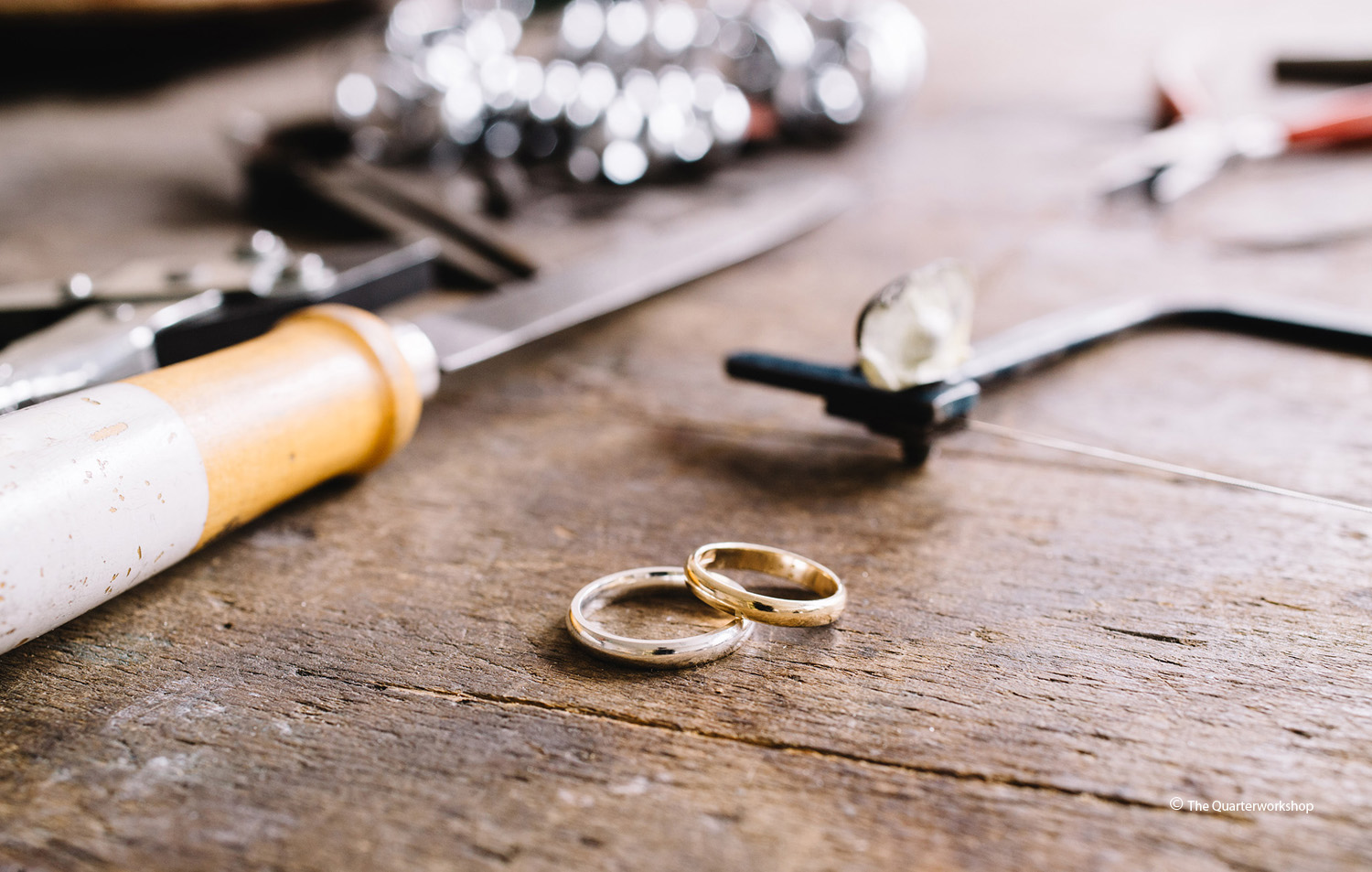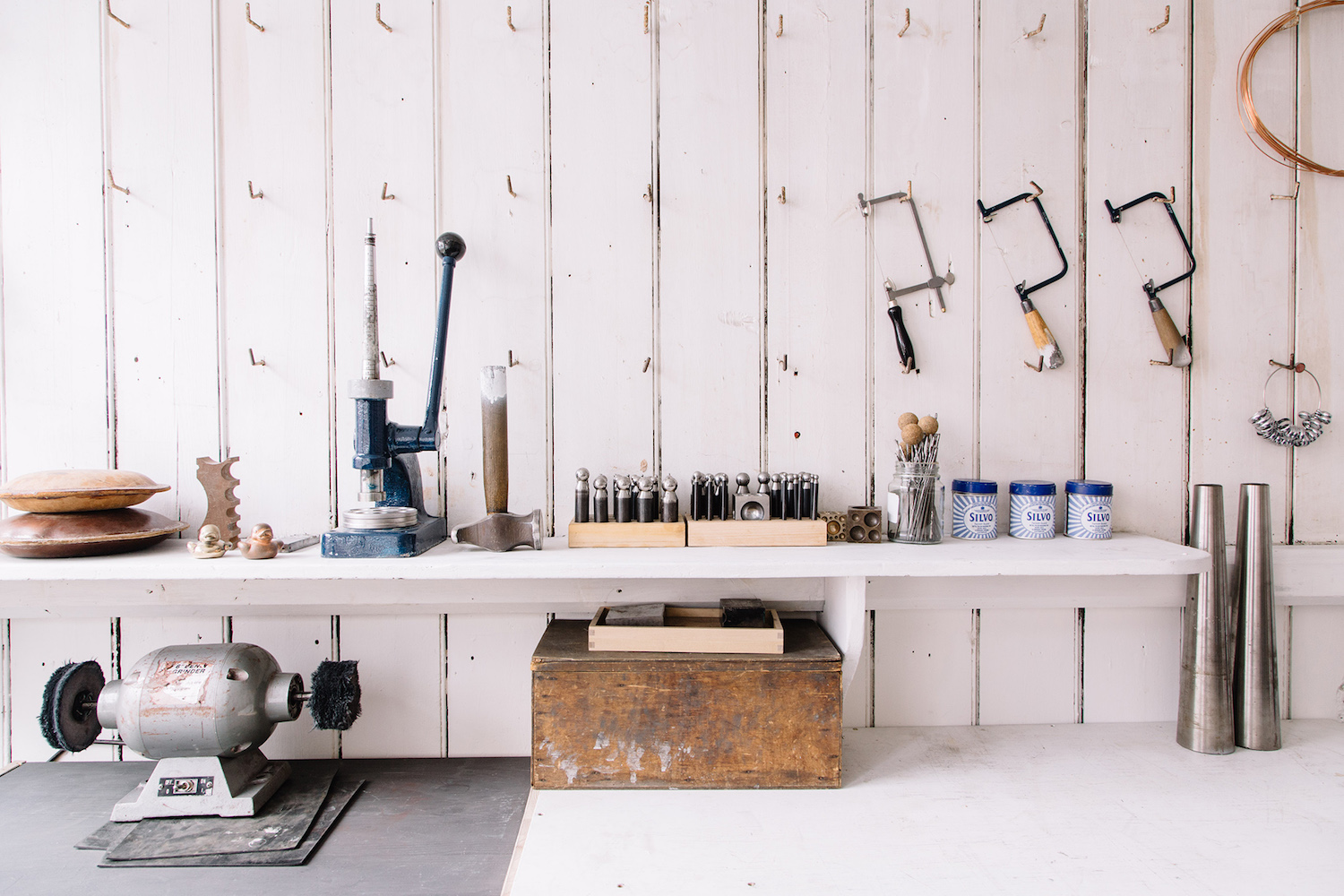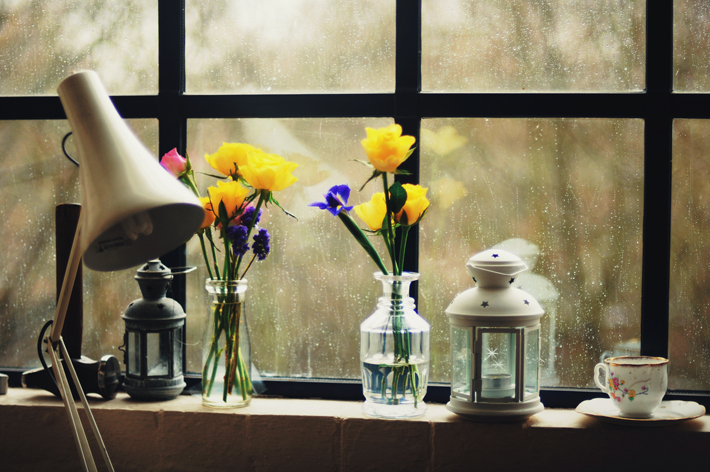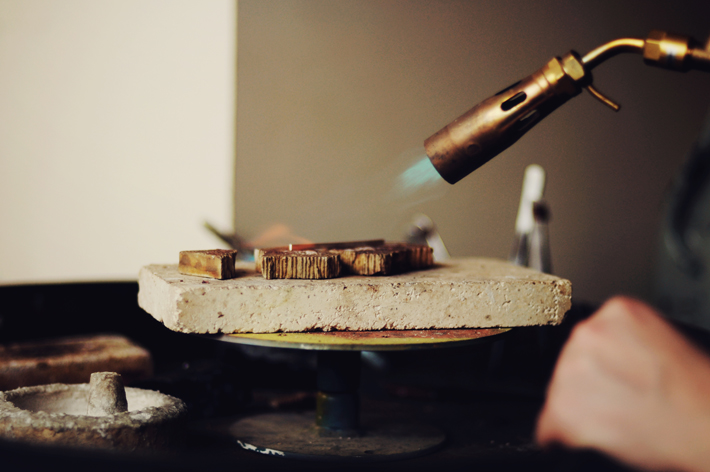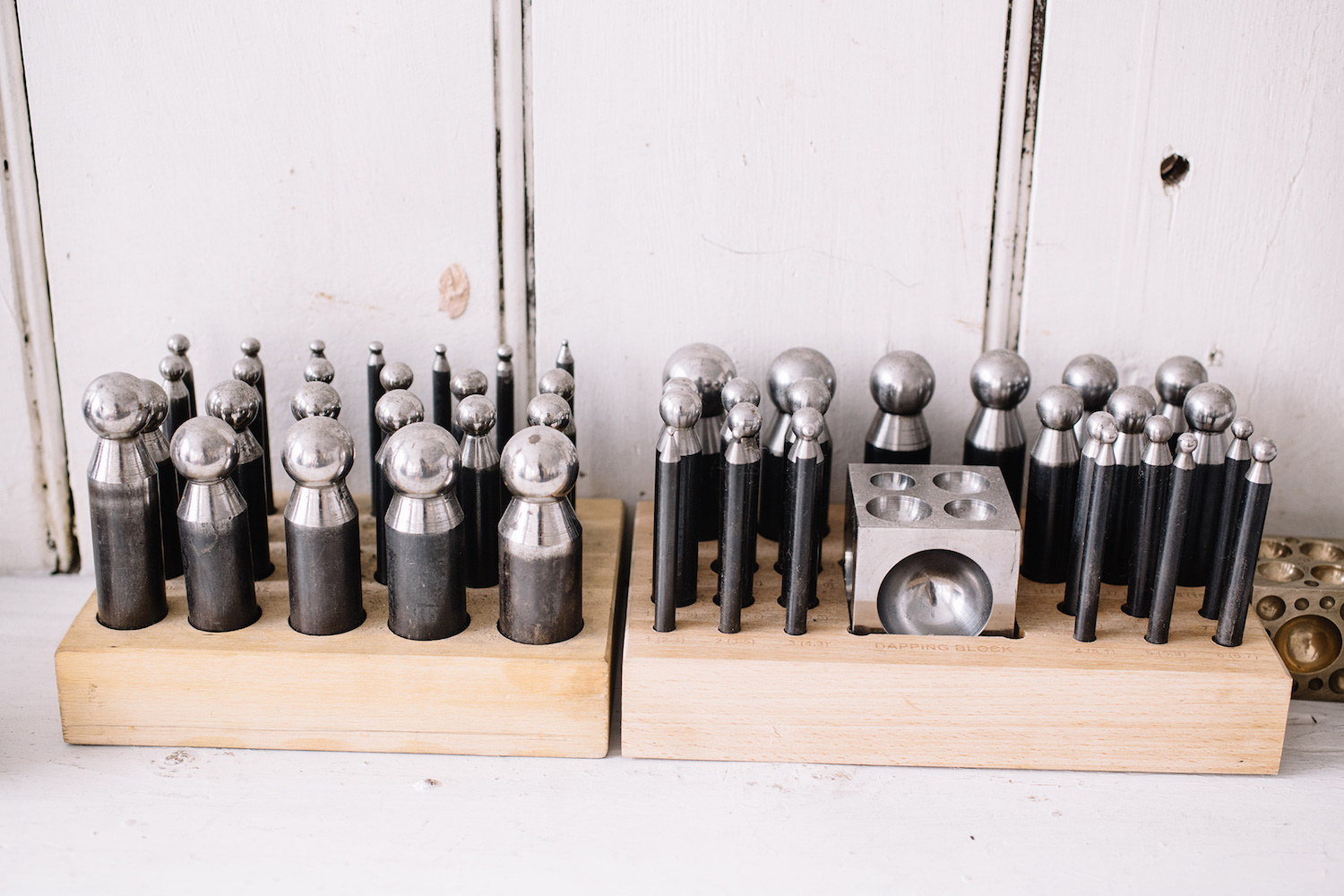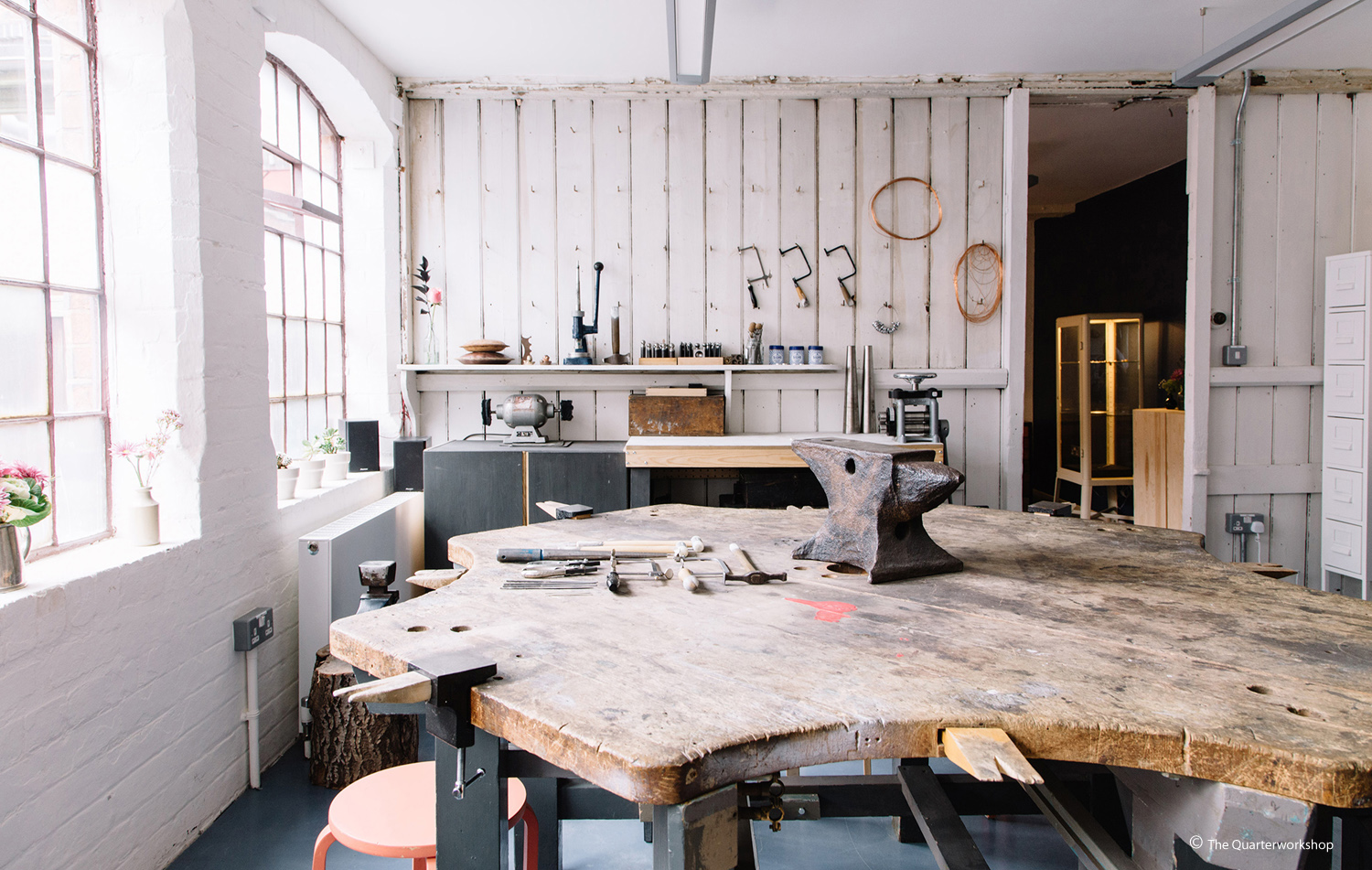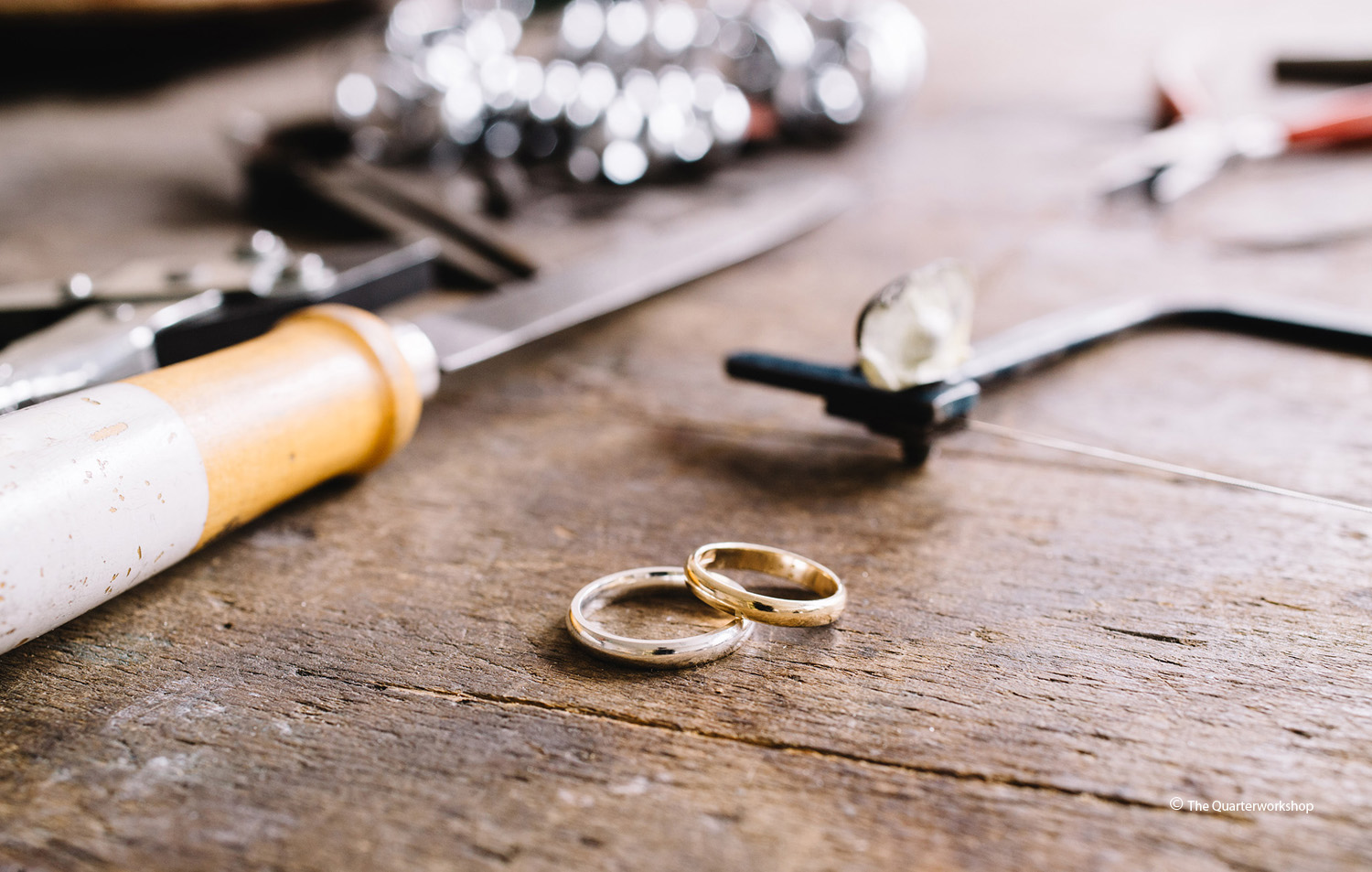 " I made you this ring" ©
What could be more special than hand crafting each others wedding rings?
Held within our fully equipped silversmithing studio in the Historical Jewellery Quarter come and spend a day hand crafting your own wedding bands. You will have exclusive use of the workshop, expert tuition from an experienced and friendly jeweller and two totally unique and very special wedding rings.
When crafting your rings you will be expertly guided through each step and given all the help you need. Starting with design and moving on to heating, shaping, hammering, soldering and finishing. We then send your rings off to be hallmarked and any finishing necessary is completed by us such as an extra polish or arranging engraving so that your handmade bespoke rings are perfect.
Your workshop experience includes our guidance, practice metal and materials, hallmarking, photos, finishing and ring boxes to keep your jewellery safe. When booking we will discuss the materials you'd like to use so we can order these ahead ready for the day, the materials are at an additional cost.
Current Workshop fee prices
for 2018 £450 per couple
+ materials
Find out more about material options and designs, including shaping rings to fit around engagement rings and working in platinum please take a look at our Guide to Making Your Rings
We want to create a memorable experience at the workshop, one which you will always cherish together. So we will provide plenty of complimentary teas, coffees, and nibbles, a bottle of bubbles to take home and decorate the workshop with flowers. Have a look at our guide for places to stay, eat & drink
During the workshops we often get to chat about all the exciting plans for the big day and many of our brides and grooms wonderful weddings are featured online, we think we must get as excited as them when we get to see all the wonderful pictures and happy moments and especially when there are a few snaps of the rings! for lots of beautiful wedding inspiration from real couples who have made their rings with us follow the links below
Jennie & Andy Jeff & Jo Vicky & Gareth Cadi & Dan Amy & Neil Hannah & Simon
Our classes and workshops have also been featured in The Guardian here & here and also Time Out Magazine
Testimonials
'We had a wonderful day making our wedding rings with you. It has truly been a highlight to the run up of our wedding. You were very helpful and friendly, the teas and cakes were a lovely little touch and we felt relaxed and comfortable to enjoy the experience. Making our own wedding rings has made them all the more priceless to us and we would recommend the day to anyone wanting to add a personal touch to the rings, it was an experience that wont be forgotten"
'We had a wonderful day in the workshop making our rings. From start to finish the experience was fantastic and Victoria's help and guidance was brilliant. It was a wonderful way to spend some time together as a couple creating memories that we won't ever forget- thank you so much!'
We have had so many nice testimonials we had to create a new page for them- you can read more here testimonials